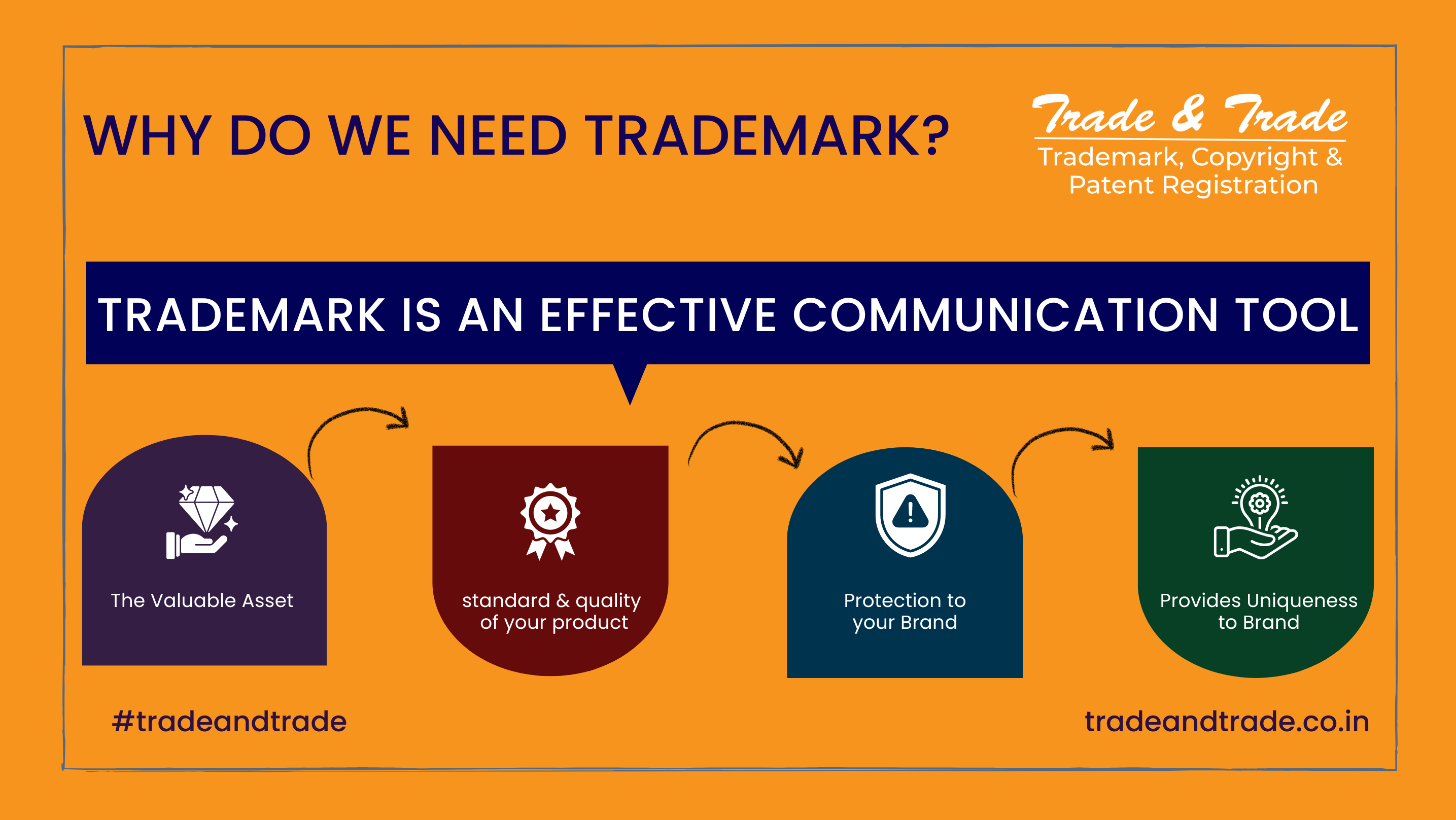 Trademark is one of the most critical documents in the business world, as it helps to produce your brand, product, words, work, and more from the copycat, moreover, it gives authority to your products.
A great trademark is appropriate, dynamic, distinctive, memorable, and unique – Primo Angeli
Here is the list of reasons why a trademark is important for the business:
For the purpose of brand recognition trademark is the most important document for the business whether it's big or small. Trademarks distinguish the products and services of your company brand from your competitors.
Trademark is most important for a startup company because it gives a positive impact on the company's reputation for the employees to join.
As a Trademark is a crucial asset of the company, it makes a granted value document for the purpose of the business loan.
Registering the company trademark will help avoid any legal issues coming in the future related to the product or service provided by the company.
Trademark helps to produce the company website material, campaign, and other advertisements related to the company's product and services.
Trademark is for the whole lifetime till the business exists, it's best to renew the trademark registration after the time frame.
When the business grows the trademark is most important for the franchising branch for your products and licensing process.
Once the brand grows, the registered trademark will help the end user identify and enhance the brand in recognition of your business.
When a trademark is attached to your brand it gives the competitors that you are confident with your product and service, and will intend to grow your business beyond barriers.
Trademarks make the bonding process with the other brand easy.
Conclusion:
Trademark registration must be the top priority when a business is going to be established or started up. If you have any confusion and are overwhelmed by the trademark registration process, come to Trade & Trade for the registration process. We give the best solution and make the process for your business growth.